Traditional or Transitional – Roberts November 2021
If you've been eyeing a design refresh for your home, you have no doubt started your online searches and more than likely encountered design terms that sound familiar but need some extra clarification: Traditional? Transitional? What's the difference? And which is right for you and your home?
Let's take a look today at these two popular design styles, the respective main characteristics of each, as well as the chief differences between the two. You'll see that while both design styles rely on similar design elements – the gorgeous natural beauty of wood, classically styled furnishings – the fabulous finished rooms couldn't be more different!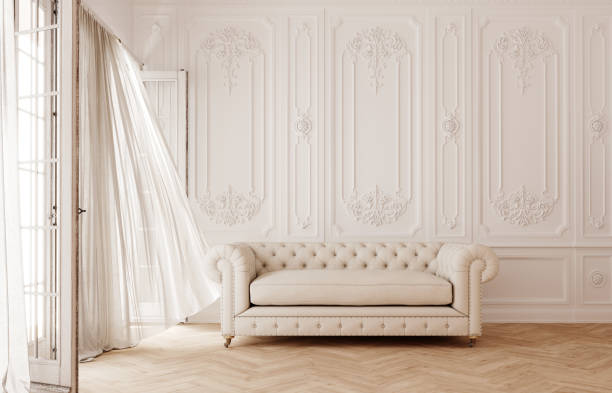 Traditional design has been around since the 18th and 19th centuries, and among other elements, a traditionally designed room typically uses damask draperies and ornate lighting fixtures like a crystal chandelier. You will see furnishings that are often richly textured, tufted, and curved. There might be a central design element such as an elegant Oriental rug or a still life oil painting acting as the focal point of the room. The key to the finished room is balance and polish.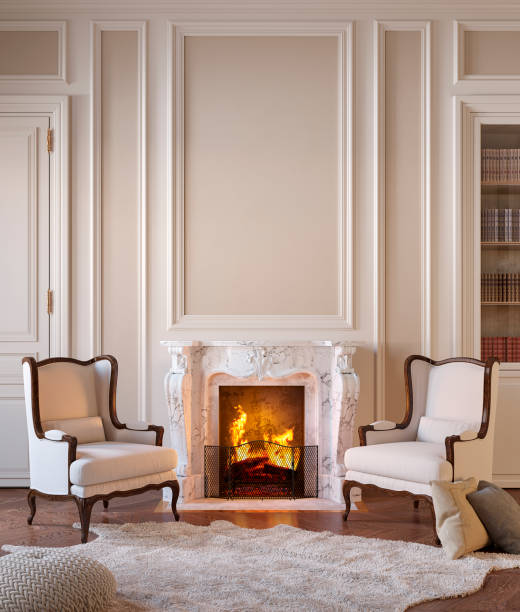 When choosing flooring for a traditional room, hardwood flooring is the premier choice. A modern hard surface product like Luxury Vinyl Plank (LVP), laminate, or engineered wood flooring that has a tight grain like maple, birch, or cherry. Darker colored shades including rich brown and deep red tones are exceptional fits for ultimate coziness within traditional design schemes.
Transitional design, on the other hand, marries traditional and contemporary styles. You will see the visual presence of wood but used in a neutral color palette to blend in with the furnishings. Transitional rooms are less likely to use heavy drapes and more inclined to let the sunlight stream in. It's the perfect blend of textures like leather, nubby chenille fabric, clean lines, and neutral colors that give a transitional design its comfortable feel. Imagine a more modern layout without going completely contemporary! With the rise of open floorplans and taller ceilings, transitional design continues to thrive among homeowners everywhere.
Flooring is an area where you can have lots of fun in the transitional home because the interplay of textures and color is a hallmark of the design style. Start with your favorite hard surface base: hardwood, LVP, laminate, or engineered flooring. Soothing medium to light neutrals is favored over darker color choices. Species can be oak or hickory with a wire-brushed texture. When using wall to wall carpet (add link) use medium to light beige, taupe, or gray. Use patterned area rug for visual interest or use a textured area rug that's the same color over any hard surface. The key is to have fun with your layout and use layers to make it interesting!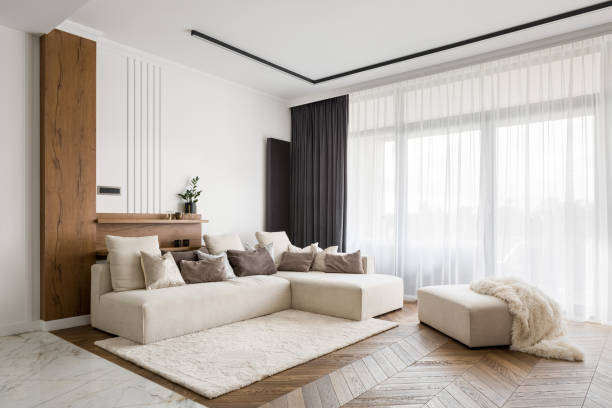 If you need help selecting flooring for your traditional or transitional rooms, get in touch with the professionals at (add store link here). We have the experience and design know-how to help you create the perfect living space for your family.