Live Luxurious
Luxury Vinyl
There are many reasons to admire fashion-forward, water-resistant luxury vinyl floors.
Bring home your favorite styles and enjoy your favorite rooms more than ever before.
Luxury Vinyl Plank & Tile
After a long, active day, the last thing you want to do is worry about the attractive floors in your home and stress over potential damage from everyday adventures. Luxury vinyl floors allow you to have the most desired hardwood and stone looks available, with the peace of mind that they can handle whatever comes their way. With inherent water-resistance, resiliency, and dent resistance, the luxury vinyl styles at Roberts Carpet & Fine Floors will serve your home with exceptional performance. It doesn't hurt that these versatile floors are extremely easy on the eyes as well!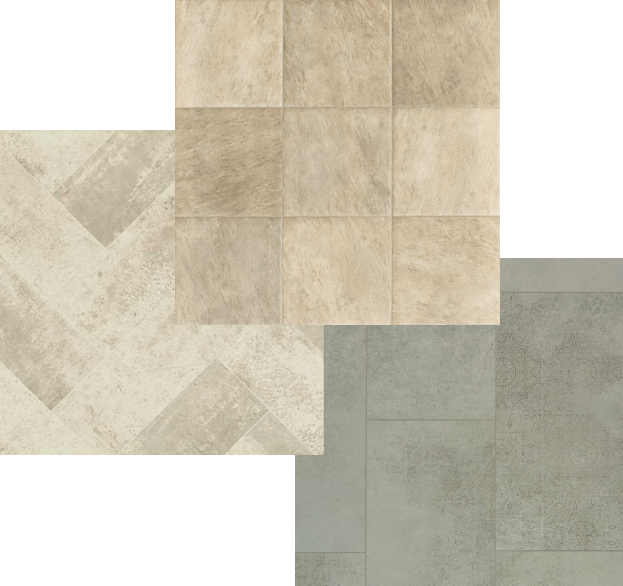 Why
Luxury Vinyl
It's easy to fall for many of the stunning luxury vinyl options in our showrooms, but we need to determine the best plank or tile formats based on your home's specific characteristics and activity level. We can review the different luxury vinyl visuals and sizes to find the perfect performance match for every room.
Vinyl Styles
All the different styles to choose from
Whether you are looking for a strikingly realistic wood texture or deep stone appeal, or searching for maximum water, stain, and scratch resistance, Roberts Carpet & Fine Floors can help you achieve every luxury vinyl design solution you need. We are ready to assist your luxury vinyl search, recommend styles that meet your tastes, and provide the best shopping experience possible.