Hardwood
Species
The hardwood flooring process is a journey, from selecting your favorite styles and determining the appropriate wood species for your needs to finally installing your new floors. Work with our team to find products from the most trusted names in the flooring industry, including Green World European White Oak from Houston's own Green World Industries.
Here at Roberts Carpet & Fine Floors, we know hardwood floors are a significant investment for most homeowners. That's why we offer full-service hardwood installation for all of our valued clients – to ensure that the job is done properly the first time. Whether you're designing a custom home or outfitting a high rise residency, our hardwood flooring experts are here to help you work through every. Below are some tips for designing with hardwood, as well as more detail about your options for plank edges & hardwood species.
When it comes to color, darker hardwood floors will help create a more formal feel while natural tones & lighter hues like grey hardwood floors help produce a more casual look.
Whether you use "strips" (narrow boards) or "planks" (wider broads), you can use board widthto play off the dimensions of your rooms.
Strips will help you expand the look of a room while planks are ideal for larger rooms.

3 Types of Hardwood Edges:

Square Edge: All edges meet squarely for a uniform, smooth surface that works well in more contemporary or formal rooms.
Eased Edge: Also called micro-beveled edge, these edges are slightly beveled to length and/or end joints, which hides irregularities.
Beveled Edge: These edges have distinctive grooves that allow them to be sealed completely, perfect for informal & country chic design schemes & for easy removal of dirt.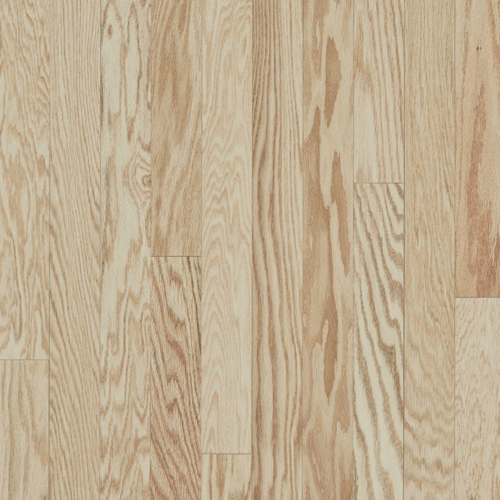 hardwood species
Oak
Lighter colored wood variety
Extremely popular & always on-trend
Exceptionally strong, heavy, and durable
Beautiful grains & swirls prominently displayed
Smooth, low gloss finishes 
Excellent for classic, rustic, contemporary, & coastal rooms
Hardwood species
Cherry
Warm red and brown hues
Tight, wavy grain appearance
Softer wood variety
Provides tremendous warmth
Suits a wider plank format
Great for low-traffic rooms like bedrooms & dining rooms
hardwood species
Hickory
Wide range of hues from light cream to medium brown
Fantastic natural color variation
Distinctive, eye-catching graining
Displays large knots & wood character
Can often feature dark streaks
Wider plank showcases characteristics without looking busy
Provides fantastic durability
Excellent fit for high-traffic areas
Ideal for rustic, country appeal
hardwood species
Maple
Airy wood shades
Graining is very light and fine
Specks are common and add visual interest
Provides exceptional hardness
Highly durable throughout the home
Excellent for contemporary & transitional designs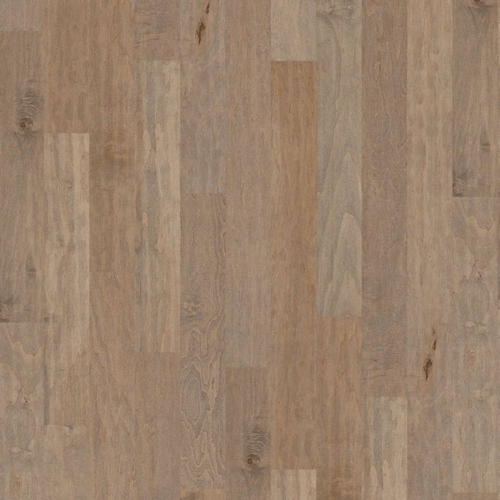 hardwood species
Pine
Ranges from golden, amber tones to deep reds
Large swirling grain patterns
Adds warmth & coziness
Showcases large knots & pitch spits
Soft wood species
A better fit for light activity
Cost-effective hardwood choice
Perfect for crafting rustic charm
hardwood species
Walnut
Rich, warm brown coloring
Graining is fine & straight
Smooth, consistent visual appearance
Adds dramatic sophistication
Softer wood species
Best suited for medium to light foot traffic
Showcases hardwood luxury in dining rooms
hardwood species
Exotic
Extreme color variation
Rich red, brown, & blonde tones
Tremendous hardness
Highly durable option
Unique graining provides visual interest
Color becomes richer over time