Lightening Your Home With Hardwood
Our love for gorgeous hardwood floors is certainly well-known, but for good reason! Hardwood Flooring is not only in continuously growing high demand, but also inspiring trends of all flooring product types. Today, we will focus on the genuine article: Real wood planks that brighten every room they are installed in. With more time currently on our hands to plan upcoming home improvement projects, here are some of our favorite ways for lightening your home with hardwood: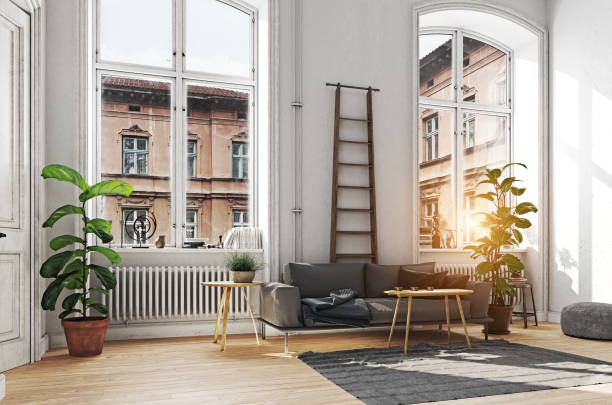 Trending Airy Wood Looks
Lighter, airy wood-look flooring with muted, matte finishes are incredibly popular as they capture a relaxing, natural feel perfectly. This includes white, grey, greige (grey plus beige), and blonde hardwood shades. Although many flooring types like luxury vinyl, laminate, and tile will emulate this trend, no other option will add this bright, natural aesthetic while also helping you retain home resale value!
Lighter Colored Hardwood Species
If you want to invest in genuine hardwood that will lighten the home, some specific wood species are naturally suited for this appeal. Try first investigating hardwood options crafted from white oak, red oak, bamboo, maple, and ash. In particular, white oak is thriving for its versatile use within equally charming rustic chic and cool coastal home design.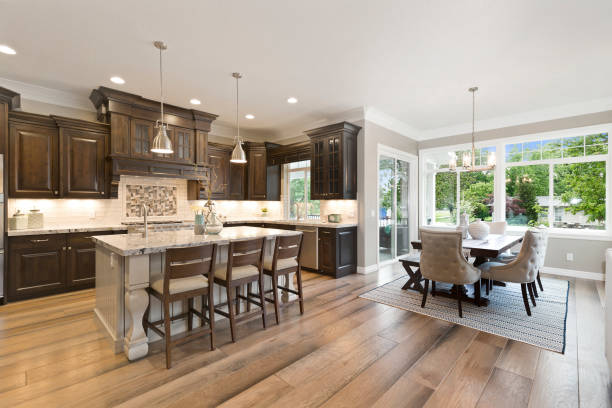 Texture That Shines
For a lighter hardwood color palette, certain textures subtly bring out the unique wood grain and characteristics we love, while still blending seamlessly within a bright room scene. Wire brushing is similar to hand-scraped wood, but a gentler process: steel bristles are delicately brushed across the wood plank to remove the top soft portion and expose the hardest wood for a warm, scuffed effect. Smooth finished hardwoods are also sanded gently to produce a soft finish full of natural beauty. Both of these textures are a perfect match for hardwood that lightens up our spaces.
Creating Coastal Feels
One of the most popular hardwood aesthetics in home design is crafting coastal, beachy rooms that are ideal for catching a breezy wave of relaxation. From wooden piers and surfboards to retro wood paneling on vehicles, sandy wood colors like white, cream and beige can take you right back to soothing waves, winds, and sunsets. Add in the longer, wider plank format and you have the perfect blueprint for a bright, natural design indoors!