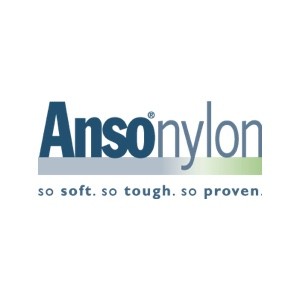 Anso Nylon is a GREAT Choice
Anso Nylon, Shaw's premier carpet fiber, offers stain resistance and durability in a variety of beautiful styles and colors to bring your design vision to life.  It's GREAT in many ways.  
Simplifying color selection
Shaw simplifies your color selection with a beautiful, inspiring, and easy-to-shop wall of carpet styles.  No wonder it's Shaw's most popular carpet display!
THE COLOR WALL
The Anso® nylon  Color Wall features multiple carpet styles in 80 stunning colors. This wall of color showcases the wide breadth of color options available to you today. You can choose warm tones or cool.  Neutrals or color.  Solid color and tonals and flecks.   

Gray influences, muted tones, and new neutrals can be found in this popular collection's updates. 

"The Anso Color Wall is an important part of many of our stores, and we knew we needed to get it right," says Trey Thames, vice president of products and marketing. "Today's trends call for more muted, nature-inspired colors with a large influence on new, modern neutrals."