When not at work you can find me:
On the golf course, of course!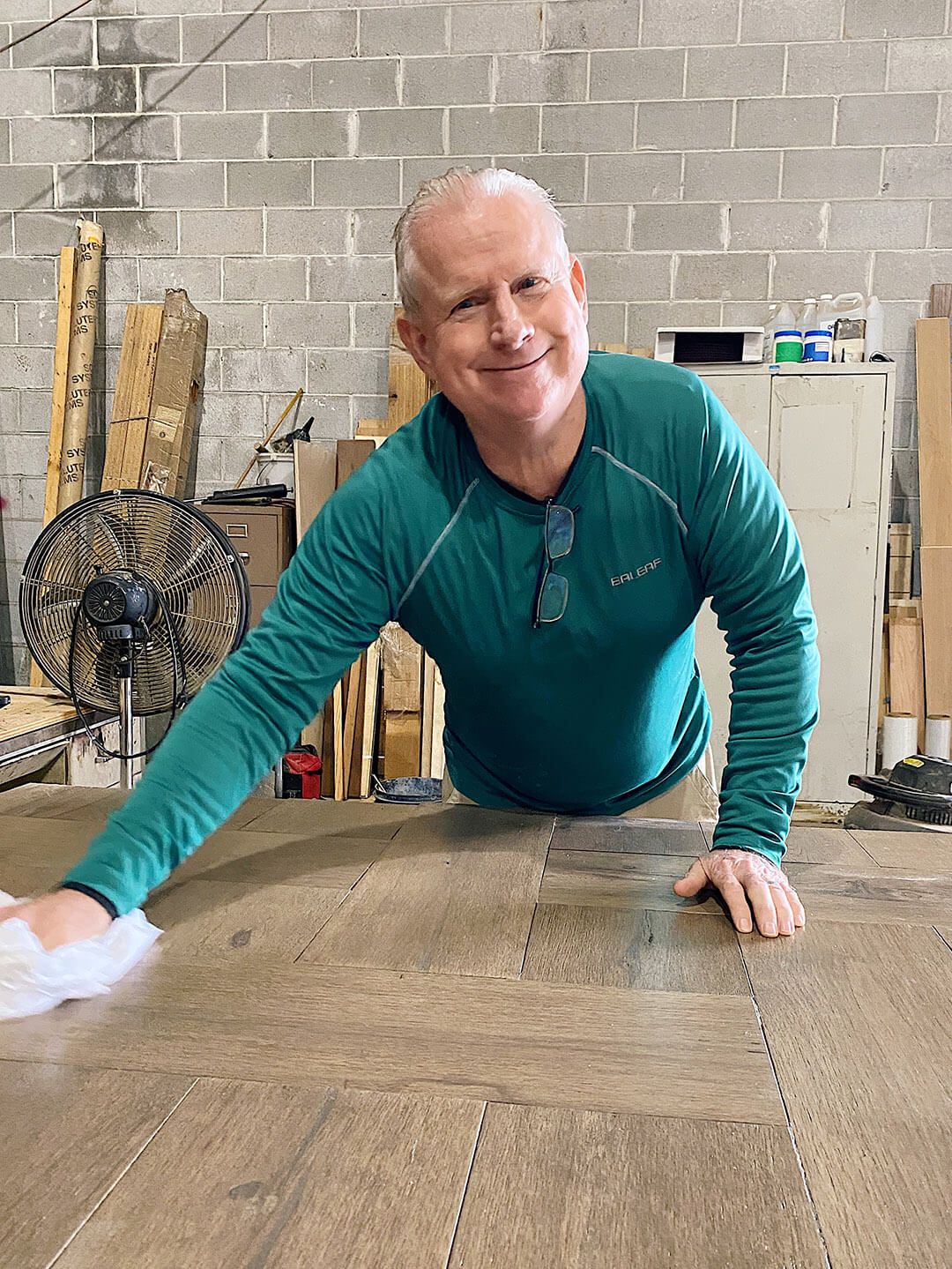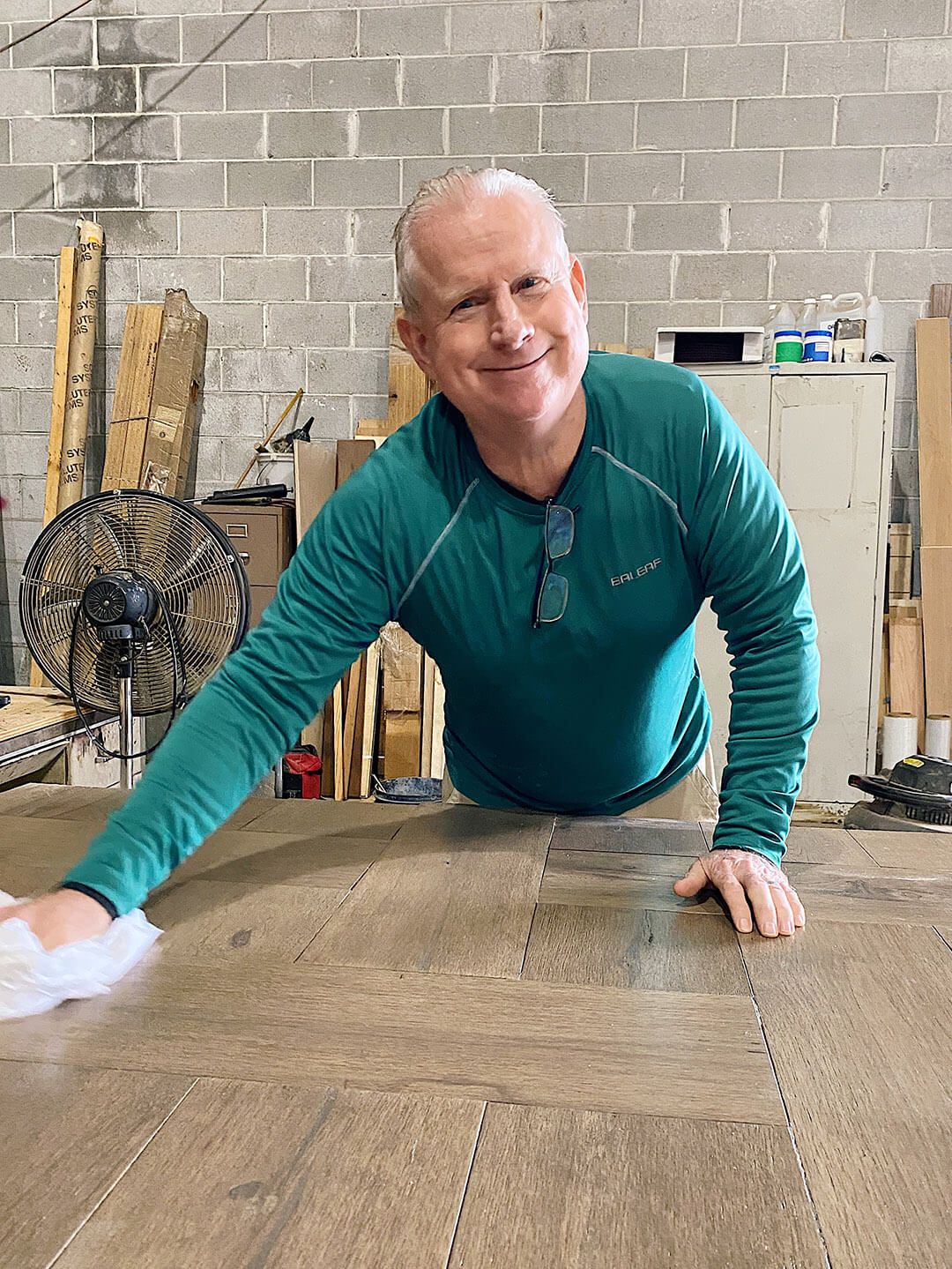 When not at work you can find me:
On the golf course, of course!
When not at work you can find me:
On the golf course, of course!
About Greg:
I grew up in the flooring industry. My father was in floorcovering; he installed carpet and sheet vinyl back in the day. I started out as an installer as well, but I have worked in nearly every position in the industry. I even worked as a technical trainer, teaching proper installation technique for a large flooring distributor. I instructed others how to properly do a board replacement, safety protocol, and other complex installation techniques. I participated in a rigorous flooring apprenticeship, and I have numerous certifications in hardwood, vinyl, laminate…you name it.
Greg ensures perfection on the job from beginning to end. During the selection process, Greg often fabricates custom samples – options for stain color, finish, and/or custom pattern work. His main responsibility is to be onsite during installation and inspect the jobs, paying close attention to the details. He is detail oriented, but most importantly he has integrity and values honesty above all else. If an issue arises, he alerts the proper channels, helps diagnose the issue and carries out the appropriate fix.
As field manager, I visit each jobsite. I make sure we are doing exactly what we are supposed to do. I make sure trowels are properly notched, that we are using the most appropriate underlayment, the correct adhesives. I inspect the returns on the stair treads. If they have a gap, we need to putty fill it.
Share an example of a recent Quorum pattern work hardwood floor: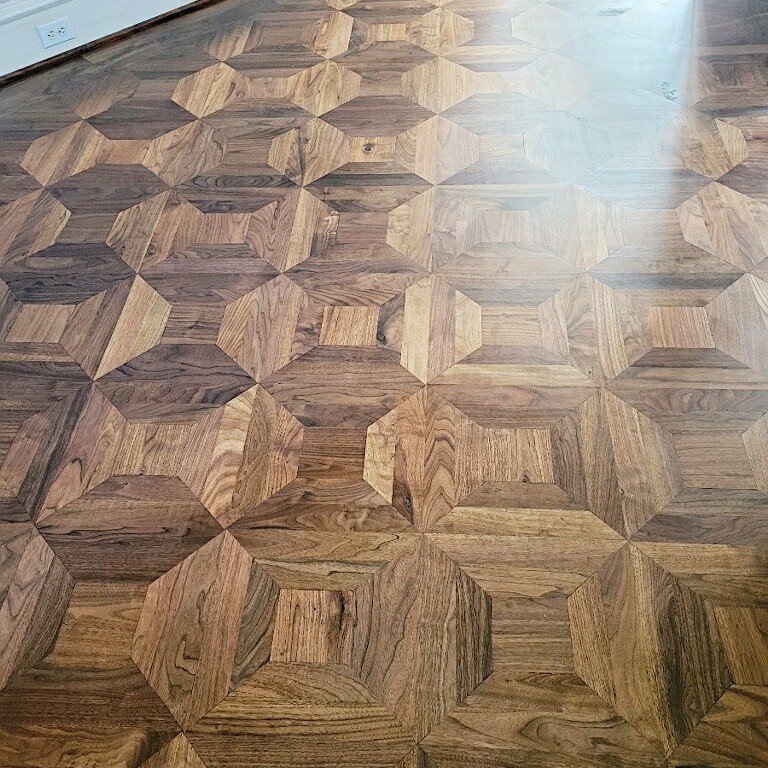 This one room took five days to complete. I spent one full day just cutting the material and four days fabricating each individual panel. At the center of each panel is a 5" x 5" block of Solid Walnut. I created a picture frame around each block of wood – TWICE. I used ¾" thick, 2 ¾" wide, Engineered Walnut floors for the boarder pieces. Each board had to be cut 8 inches and they had to be perfect. During installation, we removed one plank off each panel and fit them together, like a puzzle. The grains in the wood alternated direction. We created an illusion that the floors were multi-dimensional. This was special.
Money is no object. What floors would you put in your home?
I am partial to acacia, an exotic wood. The acacia has a deep iridescent look that is unique.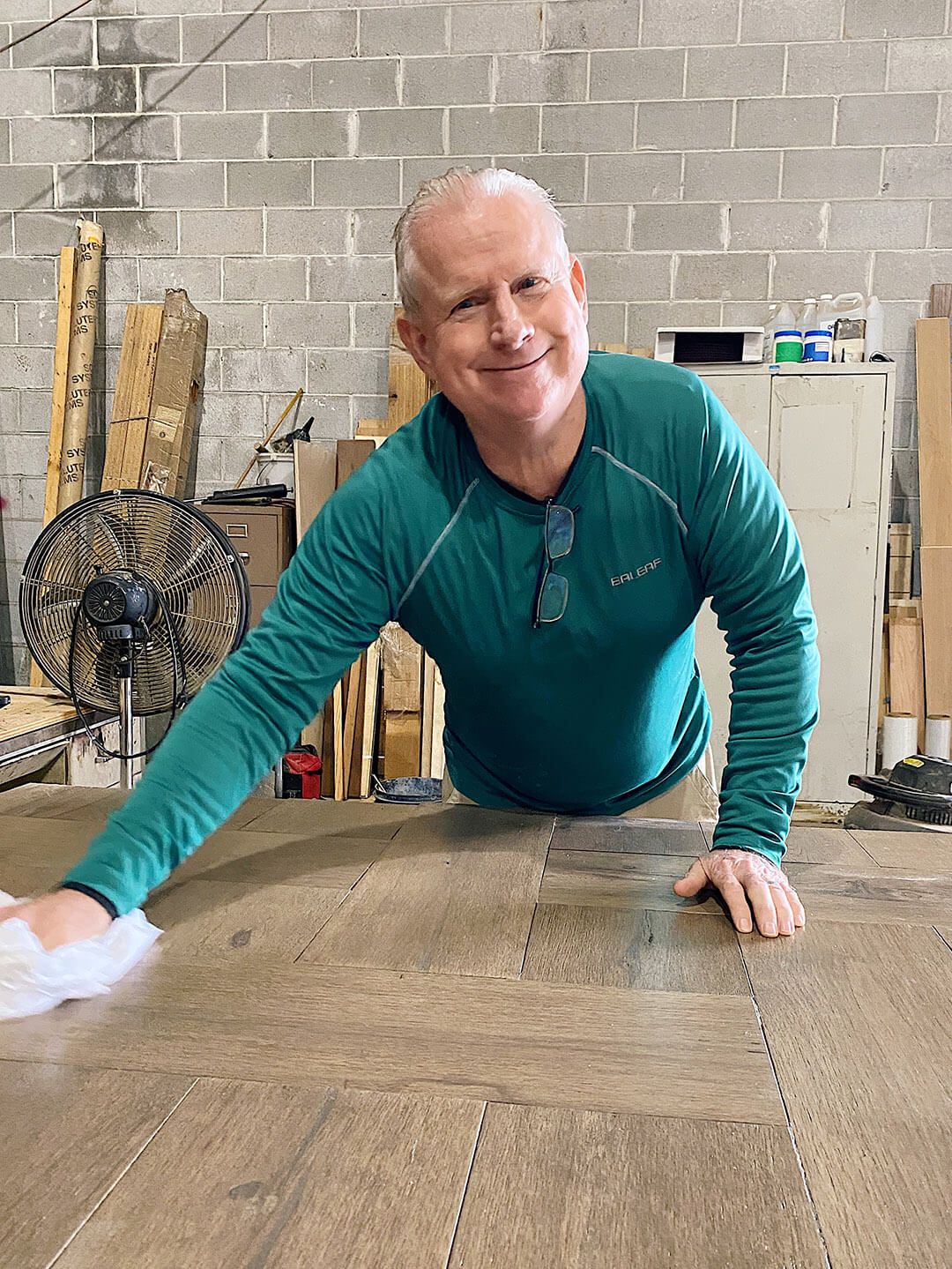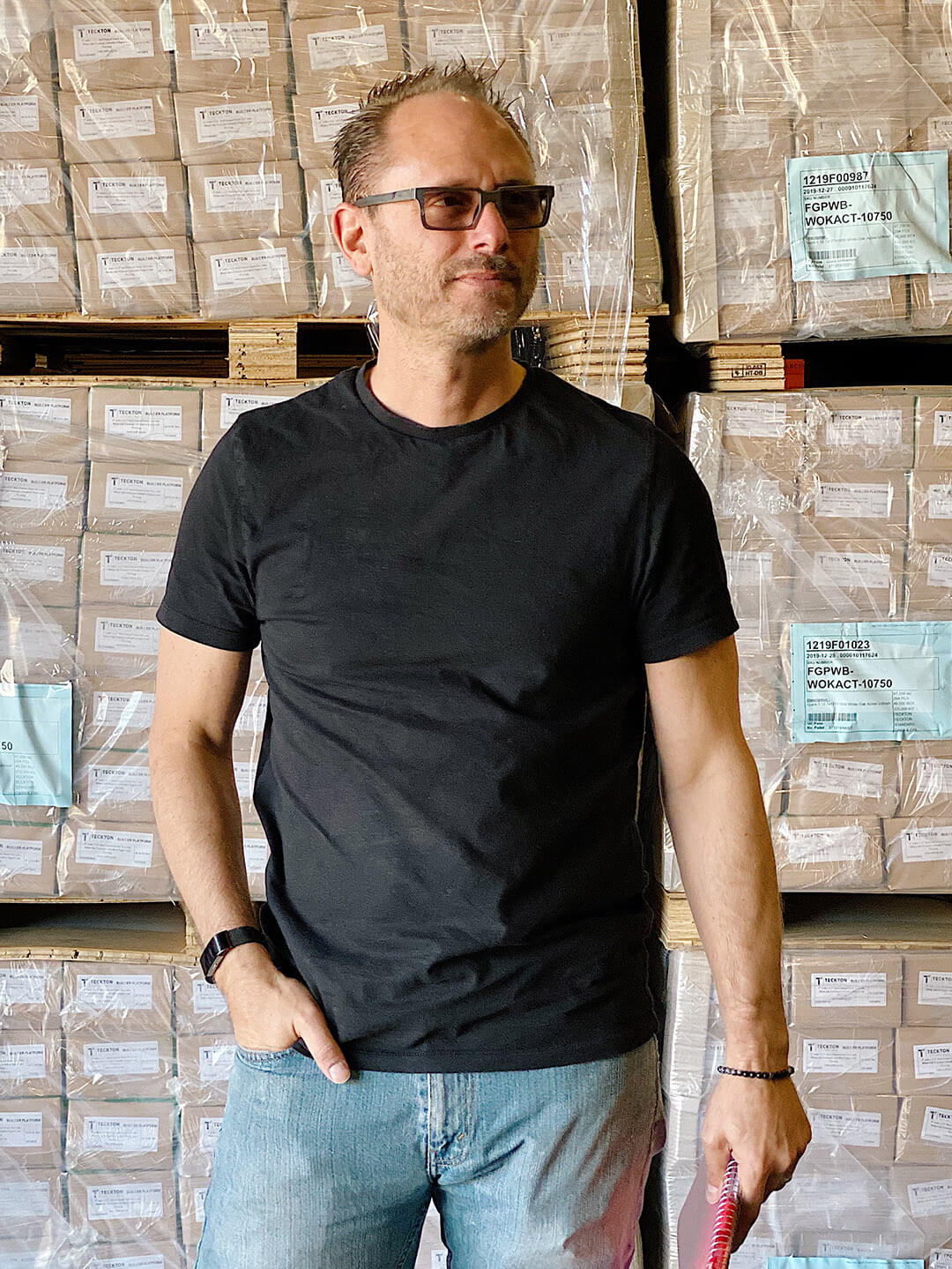 Frank Saltzman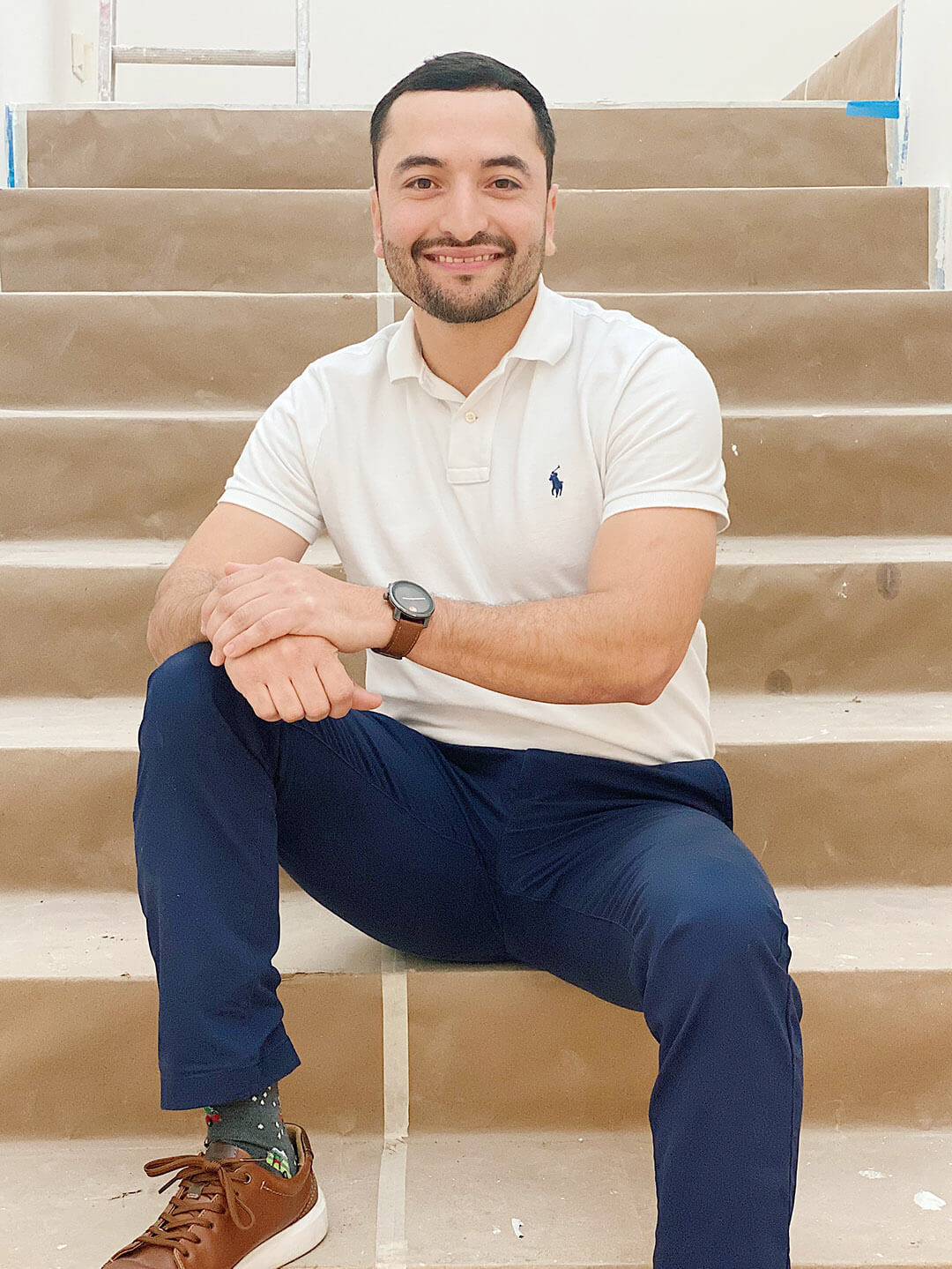 Anthony Ortiz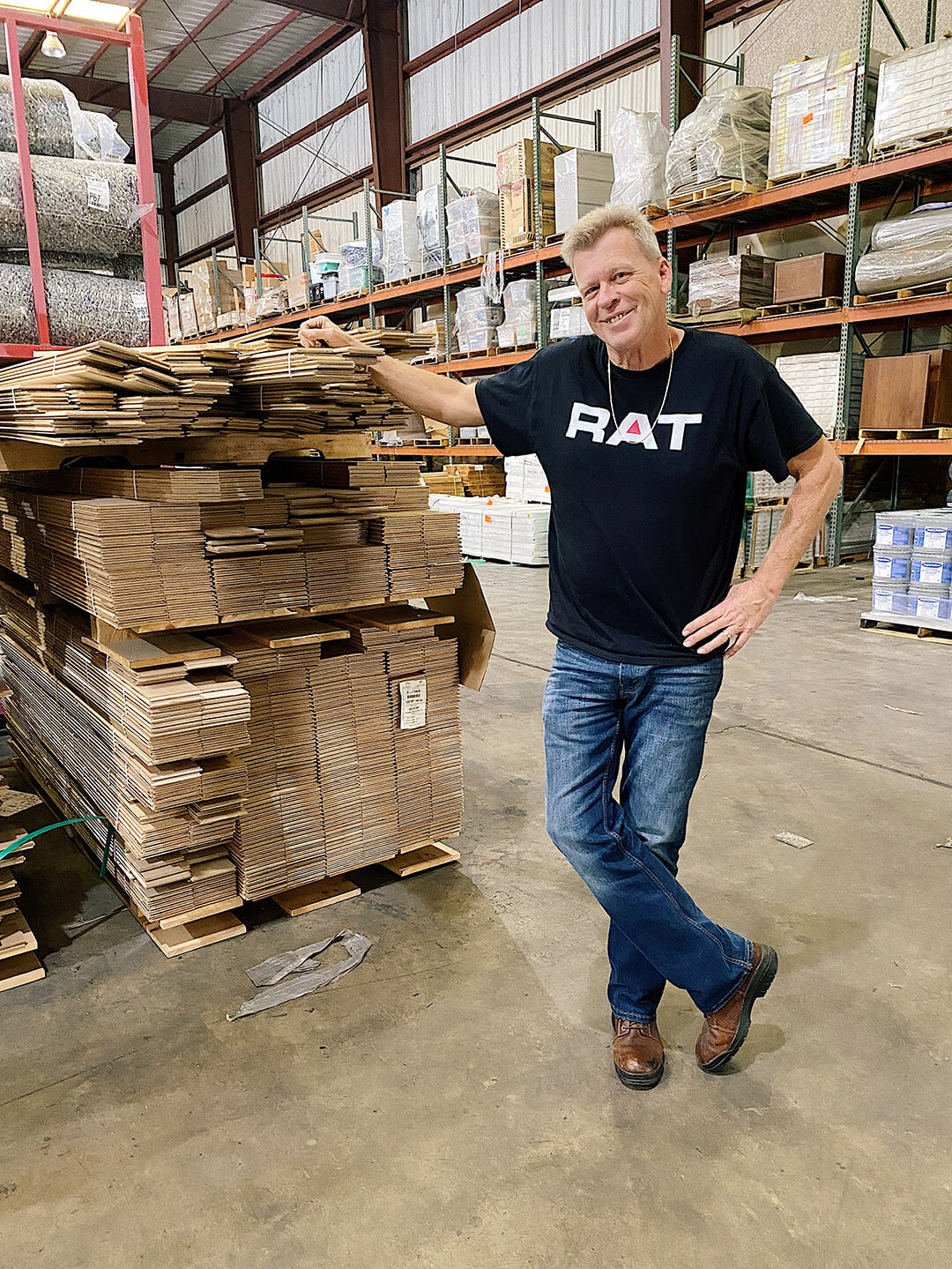 Karl Campbell